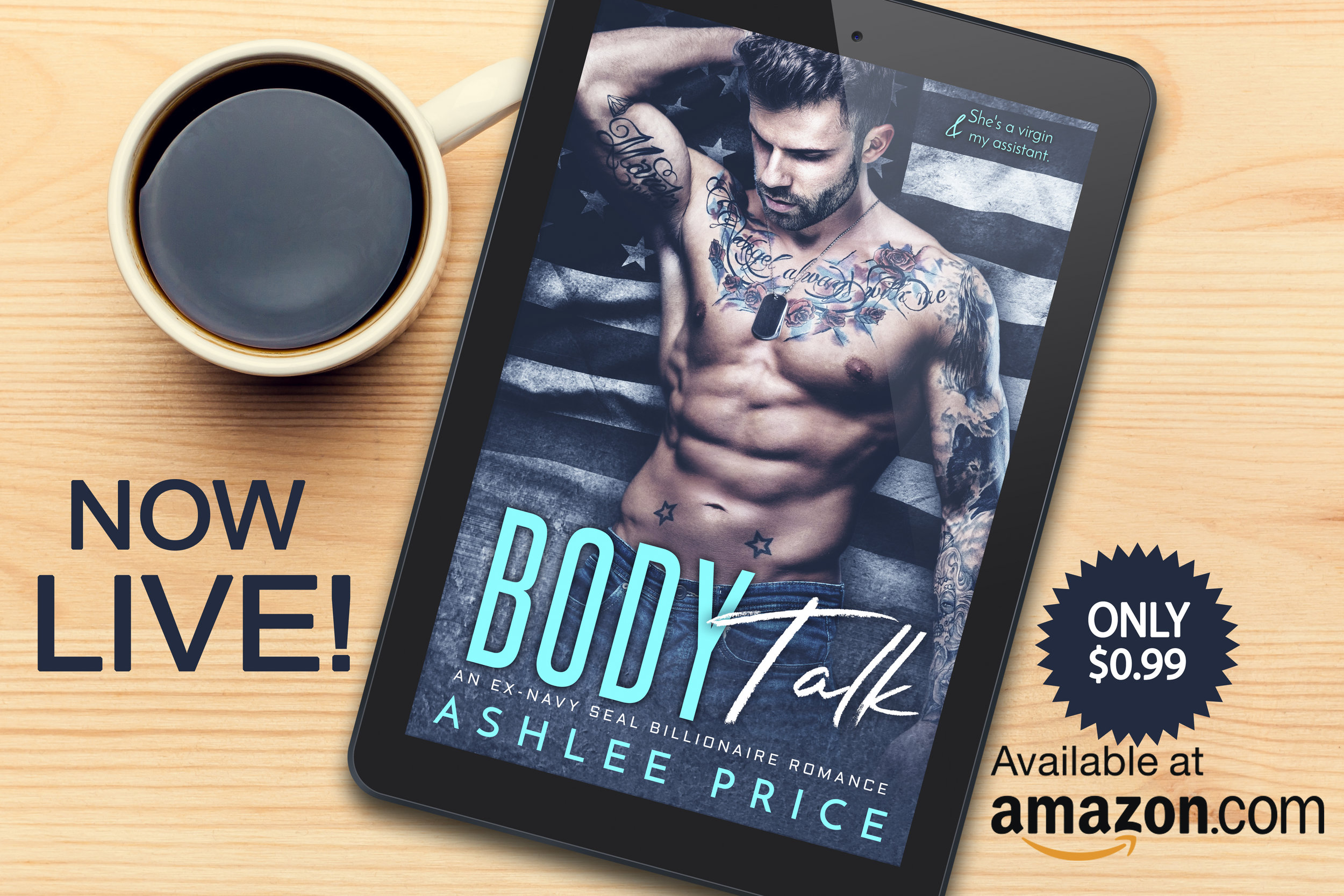 BODY TALK is now LIVE and available on Amazon! Go check it out and get your copy while on SALE for $0.99 and FREE with Kindle Unlimited.
She's off limits.
She's un-touched and my assistant.
I'm Dagger Braun though. I'm used to getting what I want.
Even if it means risking it all to make her mine.
Who would have thought an ex-SEAL like me would open a yoga studio?
Before I can offer classes, I need a talented instructor who can follow my lead.
No attachments. Just someone who is professional.
That was until Whitney walked into my studio…
She was smart, funny and gorgeous – a combination that will tempt any man.
The throbbing in my pants proves I'm no exception to that temptation.
Those innocent eyes and plump lips could be my undoing.
Each time I see her, all I want is for her to submit to me…mind, body, and soul.
You know what, maybe she's the one?
The one I don't want to share and ever let go of.
But a dangerous, unsettled score from my past could ruin our only chance at real love.
Despite all odds, I am determined to make her mine!