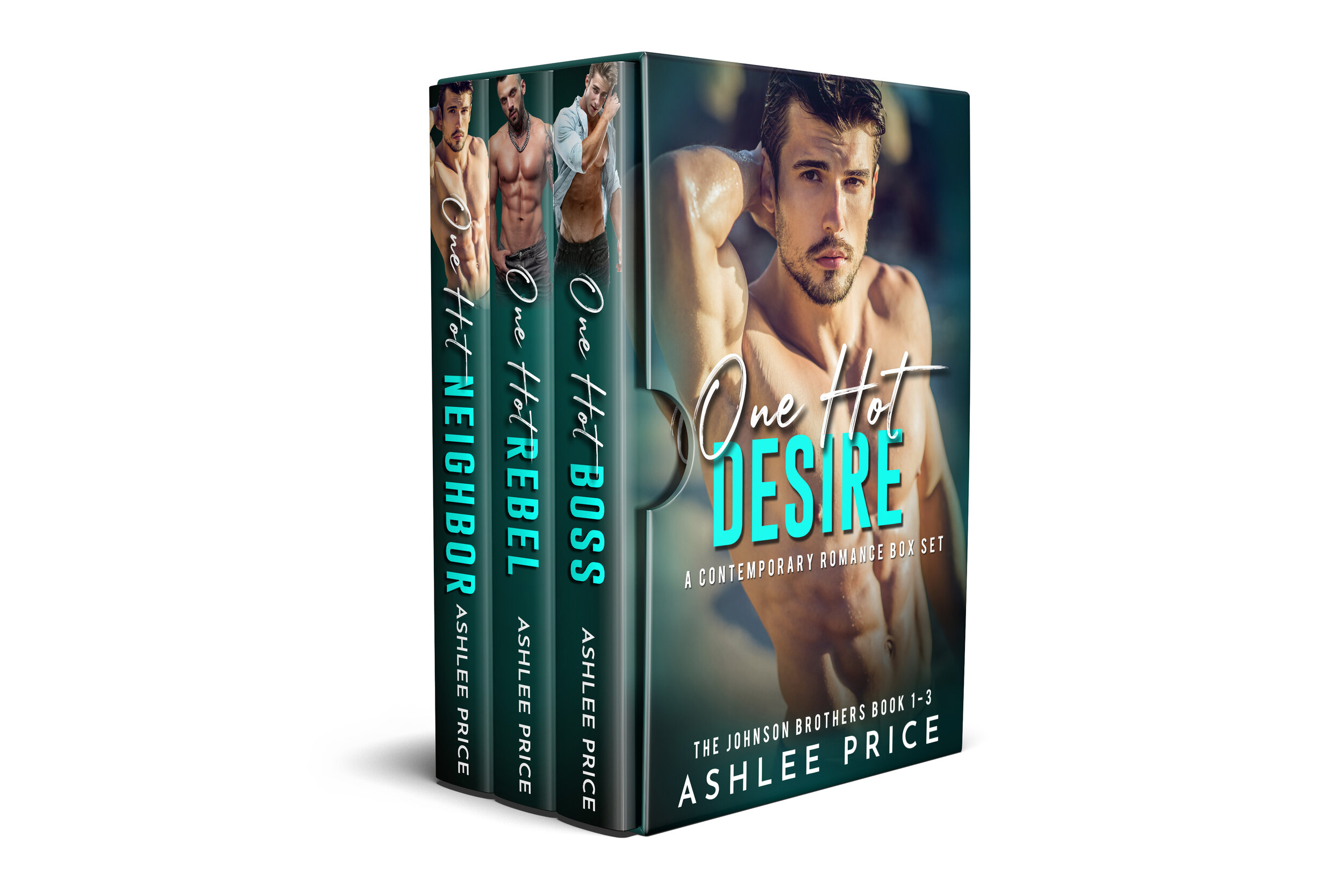 Which confident and charming Johnson Brother do you want to spend time with?
The tantalizing boss? The bad boy rebel? The tempting next door neighbor?
Get lost in this collection of stories that are guaranteed to give you goosebumps and leave you with a passionate happily ever after!
One Hot Boss
I snapped at him on my first day of work.
Him… Elijah Johnson.
As in the uber-wealthy owner of the agency.
My boss.
In my defense, I didn't know who he was when I clumsily bumped into him.
Um.…can you say instant attraction?
I'm just his employee. Not his girlfriend.
Our project is ending.
It's the perfect time to walk away.
But why do I feel this burning desire to stick around.
One Hot Rebel
A wealthy rebel. A hot marine. A man on the run.
Jace Johnson wants his privacy.
The problem is the whole world wants a piece of him.
Including me.
Capturing Jace's adventures would be perfect for catapulting my career.
I'm not sure how things got so complicated.
All I wanted was to interview him.
What if he makes my story but breaks my heart?
One Hot Neighbor
Holiday on the beaches of sunny Greece? Check.
Time with a gorgeous wealthy hunk? Check.
Thinking that my hot billionaire chapter ended after leaving Greece? Check again!
That was the end of that.
Or so I thought.…
Until I saw my dreamy-eyed hottie with his wry smile back in LA.
My new next door neighbor…Liam.
But there's a reason why he's back in my life.
What happens when this pretend arrangement becomes real love?
***One Hot Desire is a box set of 3 steamy standalone but related romance short stories tracking the fascinating love life of each Johnson Brother.
***No cliffhangers, no cheating and of course, a very satisfying HEA for each story!
***Happy Reading!