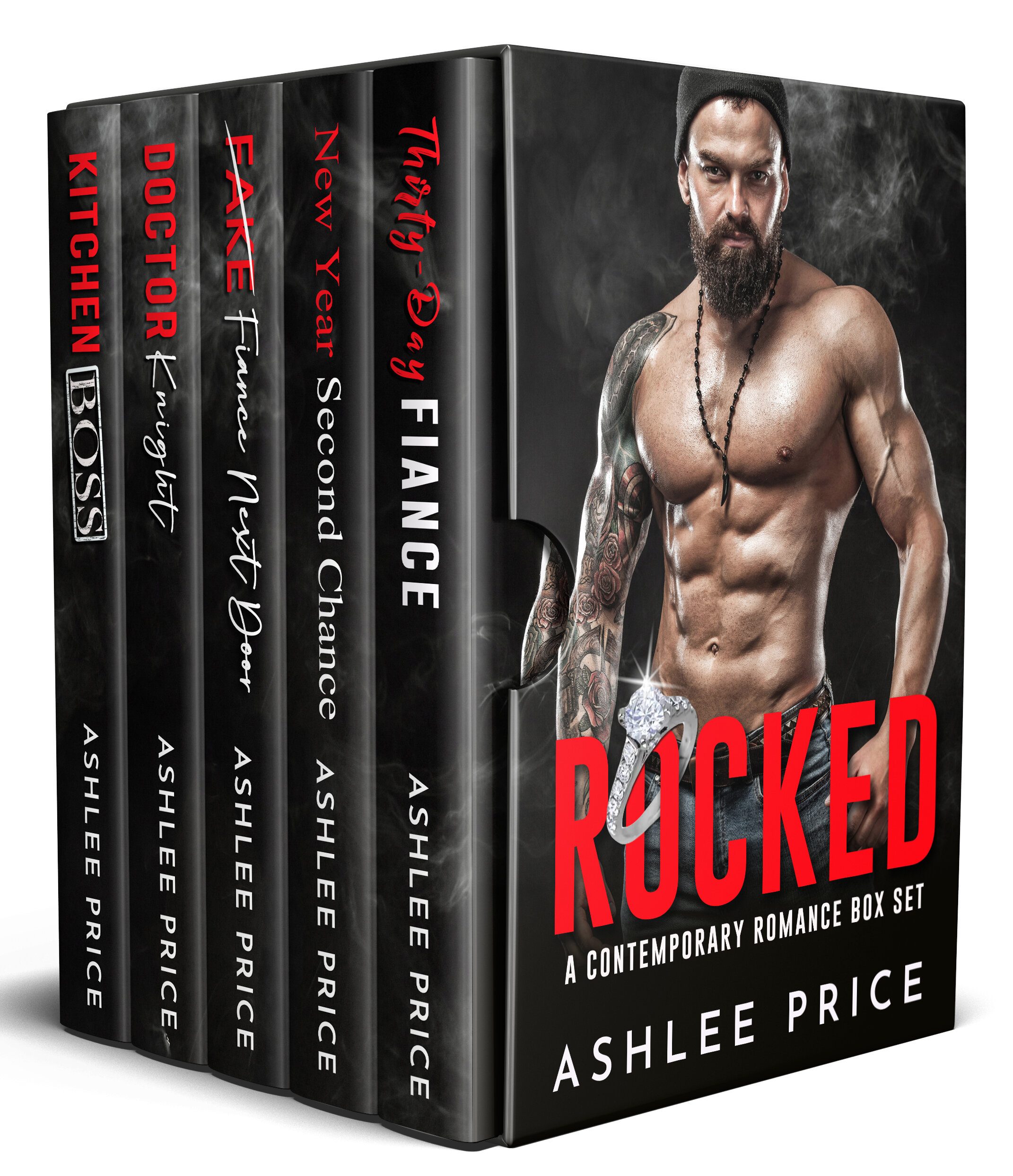 Are You Ready to Get Rocked?!
Second Chances. Fake Fiances. Billionaire Bosses. Smokin' Hot Doctors.
Rocked is a collection of 5 full-length stories that'll leave you breathless and entertained all night long.
Book 1 – Thirty-Day Fiance
It's only thirty days.
Pretending to be his fake fiancée for a month is no big deal, right?
I feel like we're playing a game.
A game where I have something Aaron needs.
Can I make it to day thirty without losing my mind?!
Book 2 – New Year Second Chance
I can't repeat old mistakes in the New Year.
And Dax was the biggest one of them all.
And now he's back.
I'm pregnant.
Will he abandon me again when he finds out?
Book 3 – Fiance Next Door
I married my fake fiancé and now… I want a divorce.
The only thing that matters now is my dying father's last wish.
His dream is to walk me down the aisle.
But his billionaire status has attracted a vicious enemy.
And I can't trust him.
Should I leave him even if I find out that I'm pregnant?
Book 4 – Doctor Knight
A hot neurosurgeon for a cold Christmas party.
Sounds like a perfect fake date, right?
Wrong.
I want to pretend to be his fiancee.
Take him to that fancy party.
A party where secrets will come out.
Mine will too.
A secret that I'm carrying in my belly…
Book 5 – Kitchen Boss
My best friend's brother took my innocence…
and I have a secret that he doesn't know about yet.
He's about to become my baby daddy.
The number of secrets on my plate are piling up though.
And my dark past already forced him to leave me once.
So, what happens if that past comes back to haunt us once again?
***Rocked is a Collection of 5 Stand-Alone Romance Novels.***
***No Cliffhangers. No Cheating. Plenty of STEAM.***